Contents:
News | Training | Special Offers
News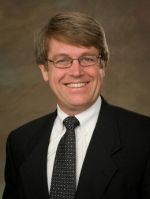 MCLS Executive Director, Randy Dykhuis, says the future is bright
Wayne Gretzky's father famously admonished his son to "skate to where the puck is going, not where it has been." That aphorism has been repeated a gazillion times. It was used to run a tech company (Steve Jobs) and to manage an investment portfolio (Warren Buffet). As much as the tech industry or stock investors, we librarians need to have an eye on the future and figure out where the puck is heading.
Last chance to register for the Linked Data Summit
Register now for this March 16, day-long, multi-state event.  The summit will take place both in Lansing, Michigan and Indianapolis, Indiana. Speakers and participants will interact both in-person and remotely. The morning will feature an overview and update on the Library of Congress BIBFRAME pilot project from Beacher Wiggins (Director for Acquisitions and Bibliographic Access, Library of Congress) and a presentation from Jeff Penka of Linked Data industry leader Zepheira on the implications for libraries.
Michigan Service Hub Collections now live in DPLA
Members of the Michigan library community have been working vigorously for several
months to provide content for the Digital Public Library of America and create a vibrant Michigan Service Hub. Michigan libraries now have live data that can be searched and reworked on this dynamic platform. In the coming months, more collections will be added and more institutions will be on-boarded to participate.
Community Engagement Roundtables are scheduled for March 9
We will be at the Fayette County Public Library in Connersville, IN and the Salem-South Lyon District Library in South Lyon, MI. These discussions are free and open to anyone with an interest. Join us for the opportunity to support one another in your community engagement efforts.
New topics added for Third Thursday Twitter Chats
We welcome you to join us and your colleagues every third Thursday at 2pm Eastern (1pm Central), for a series of Twitter chats on topics of significance to libraries and library staff. Each month will feature special guests who are recognized leaders on the topics. Each chat will last approximately one hour, and will be archived and made available.
Mar 16, Linked Data - Join the conversation from our Linked Data Summit at Indiana Wesleyan University, Indianapolis North Campus and Lansing Community College, West Campus #MCLSchat #LinkedData
Apr 20, Academic spaces with Corey Seeman, Director of Kresge Library Services at the Stephen M. Ross School of Business, University of Michigan
May 18, Data-based decision making with Kimberly Young, Director Houghton Lake Public Library, Houghton Lake, MI
Jun 15, Outreach to the Latino community
Learn more about participating in our chats>>
Syracuse-Turkey Creek Township Public Library (IN) awarded planning grant
MCLS has awarded the Indiana small library strategic planning grant to the Syracuse-Turkey Creek Township Public Library. This competitive grant that was offered to our Indiana member libraries who are Class C or D public libraries, will provide our newly developed consulting services free of charge to the Syracuse-Turkey Creek Township Public Library for the creation of their strategic plan.
Funds for the services were made available through a grant program established by the MCLS Board of Trustees from the proceeds of the sale of the former INCOLSA building.
Watch for more information about our consulting services in community engagement, meeting facilitation, and strategic planning in future editions of our newsletter.
---
Training
Our featured workshop is FRBR: An introduction
FRBR is a conceptual model for the bibliographic universe used as an underlying framework for the cataloging standard RDA. This class, taught by Andrea Morrison of Indiana University, will explain the FRBR model and show how the concepts of FRBR are applied in RDA cataloging records. An understanding of FRBR is fundamental to understanding and using bibliographic records created according to RDA.
March workshops
MeL workshops
MeLCat workshops
MeL Databases workshops
For more information or to see our whole semester of workshops, visit our upcoming workshops and events page. If you have any questions, please contact training@mcls.org.
---
Special Offers
This month, MCLS would like to tell you about an exclusive SAGE Knowledge Collection, our Doody's Review Service group purchase, and Springer Nature's Medicine eBook Collection.
For more information or to request a quote for any products available through MCLS, please contact Chrystal Babbitt and Megan Bauerle at services@mcls.org or 800-530-9019 ext 401.

Create a custom Sage Knowledge Collection
SAGE Publishing is partnering with MCLS on an exclusive offer to create a custom SAGE Knowledge Collection at reduced buy-in pricing! For a limited time, the new Evidence Based Acquisition (EBA) model is available to a select group of library customers.
When you opt-in to the EBA program by March 31, 2017, you'll gain access to the content of the SAGE Knowledge platform for a 12-month period, with full access to nearly 5,000 Books, Reference, and Navigator titles. After the 12-month period, you will consult a usage report to finalize a customized package purchase, applying the entirety of the cost towards perpetual ownership of titles of your choosing. No hosting fees apply for the trial period.

Special Pricing for Springer Nature's 2017 Medicine eBook Collection
Institutions purchasing through MCLS receive special ownership pricing for 800+ copyright 2017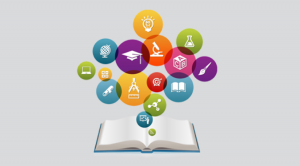 titles in addition to over 5,600 access titles from 2005 forward. The Springer eBook portfolio includes major reference works, monographs, textbooks, and book series written by distinguished authors from around the world. Particularly noteworthy publishing programs include Surgery, Imaging, Nuclear Medicine, Pathology, Cardiology, and many more Internal Medicine specialties.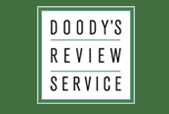 Doody's Review Service puts the collection in your hands
Doody's Review Service is the time-saving collection development tool that will work for you. It provides comprehensive coverage and expert reviews of health sciences publications, sent right to your email. Additionally, over 2,000 titles are reviewed and added each year, an equivalent of 200 hours of work.
---